Karen Lamoree Named Beaches Museum's Archives & Collections Manager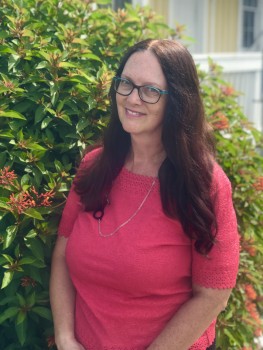 The Beaches Museum has hired Karen Lamoree as its new Archives & Collections Manager. Lamoree is responsible for the preservation, organization, and accessibility of the Beaches Museum's archival material and special collections.
Lamoree earned a Bachelor of Arts in public administration with minors in economics and history from Clark University and a Master of Science in information science from State University of New York, Albany. She has held archivist positions at Brown University and the Wisconsin Historical Society. She has authored numerous articles published in Archival Issues and Rhode Island Jewish Historical Notes.
"We are very excited to bring Karen's experience and expertise to the Museum" says Executive Director Chris Hoffman. "We expect that she will not only hit the ground running in the care and protection of our community's history, but also that she will work to expand awareness and access to all that we have to offer."