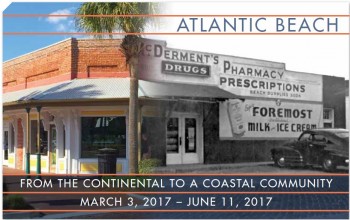 The Beaches Museum will open its next history exhibit, "Atlantic Beach: From the Continental to a Coastal Community", Friday, March 3, 6 p.m.
The Museum is proud to host an exhibit showcasing the fascinating history of Atlantic Beach. The exhibit was originally on display at the Adele Grage Cultural Center in December 2016 as a celebration of the City's 90th anniversary.  Since that time, contributions ranging from Harcourt Bull's original business documents to record albums and photos of a regular singer at Le Chateau have been contributed to the Museum for display.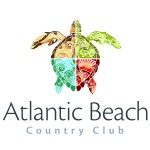 Hosting national golf tournaments, weathering infamous storms, and preserving sites filled with local nature and history, Atlantic Beach has made a name for itself. Join local leaders, Museum supporters, and interested community members for an Opening Night Reception on March 3, 2017 from 6-8 p.m.  Drinks and light appetizers will be served.
This exhibit made possible by our Presenting Sponsor, Atlantic Beach Country Club; as well as our Supporting Sponsors, The Bull Family and Chao Framing!