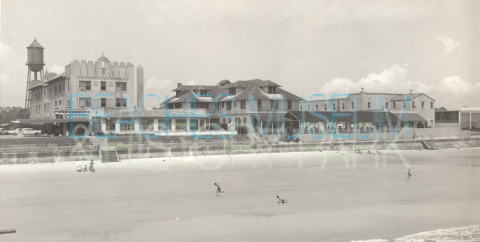 Atlantic Beach Hotel 2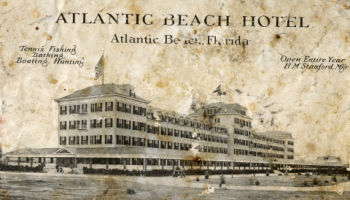 The Atlantic Beach Hotel was the new name given to the Continential Hotel in 1913. Unfortunately it burned to the ground in a spectacular fire in 1919 on September 20th. A new hotel, also named the Atlantic Beach Hotel, soon replaced the wooden structure and remained in operation until the late 1960s. That hotel was quite a bit smaller as can be seen in the second photo below.
After the fire of the Atlantic Beach Hotel in 1919, a few items were salvaged, including adjacent area buildings that did not burn. A sink shaving/vanity mirror salvaged from the servants quarters has been preserved in our Foreman's House building located here in Pablo History Park.
Also Read
Historic Hotels at the Beaches
Atlantic Beach Hotel – Atlantic Beach, Florida