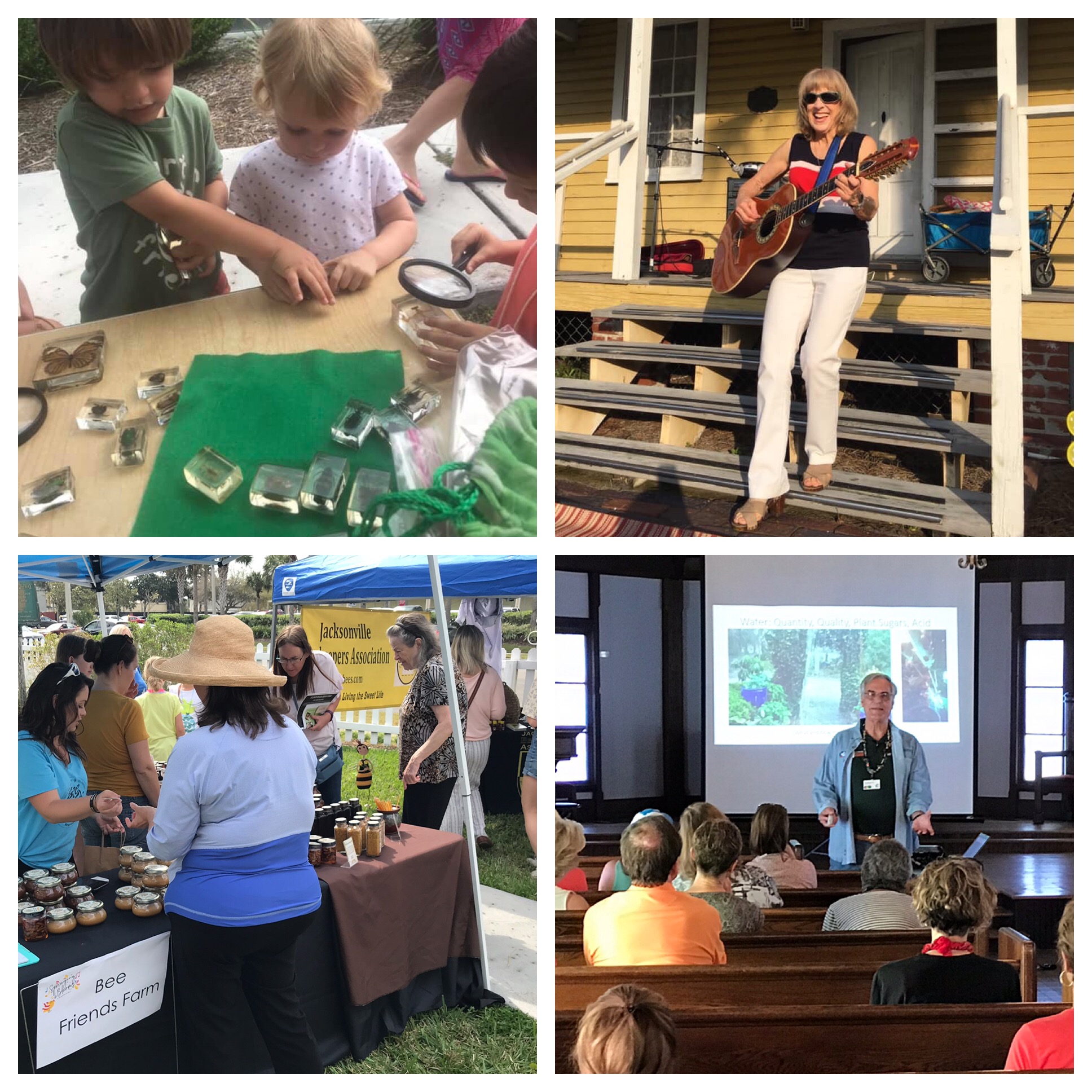 June 6, 2020 - 9:00 am
**This event was originally scheduled for April 4 and has been postponed due to the COVID-19 response**
Please join the Beaches Museum for the 2nd annual Springing the Blooms festival. Taking place throughout the Museum's Pablo Historical Park, Springing the Blooms will feature horticultural exhibits, beekeeping demonstrations, honey tastings, family-friendly activities, educational lectures, and live children's music on the historic Foreman's House front porch. This event is free and open to the public.
Participating Organizations include the Duval County Master Gardeners, Bee Friends Farms, North Ponte Vedra Sea Turtle Patrol, Duval Audubon Society, Hanna Park, River City Chicks, Coastal Quilters Guild of NE FL, Jax Music Together, Blossomy, The Discovery School, and more to be added!
Educational lectures will be held in the Museum's historic Chapel at the top of the hour beginning at 10:00 am. The presentation schedule is as follows:
10:00 am: Monarchs & Milkweed: Florida Native vs. Non-native for Monarch Migration presented by Master Gardeners Candace Barone and George DeMarino
11:00 am: Hanna Park: Life in the Sand Dunes presented by Master Naturalist Stephen Klem
12:00 pm: Tips for the Season presented by Florida Friendly Landscaping Coordinator Evie Pankok
This event will be held throughout the Museum's Pablo Historical Park and is free to Beaches Museum members with a suggested $5 donation for non-members. Please visit the Beaches Museum website www.beachesmuseum.org or call 904-241-5657 for further information.