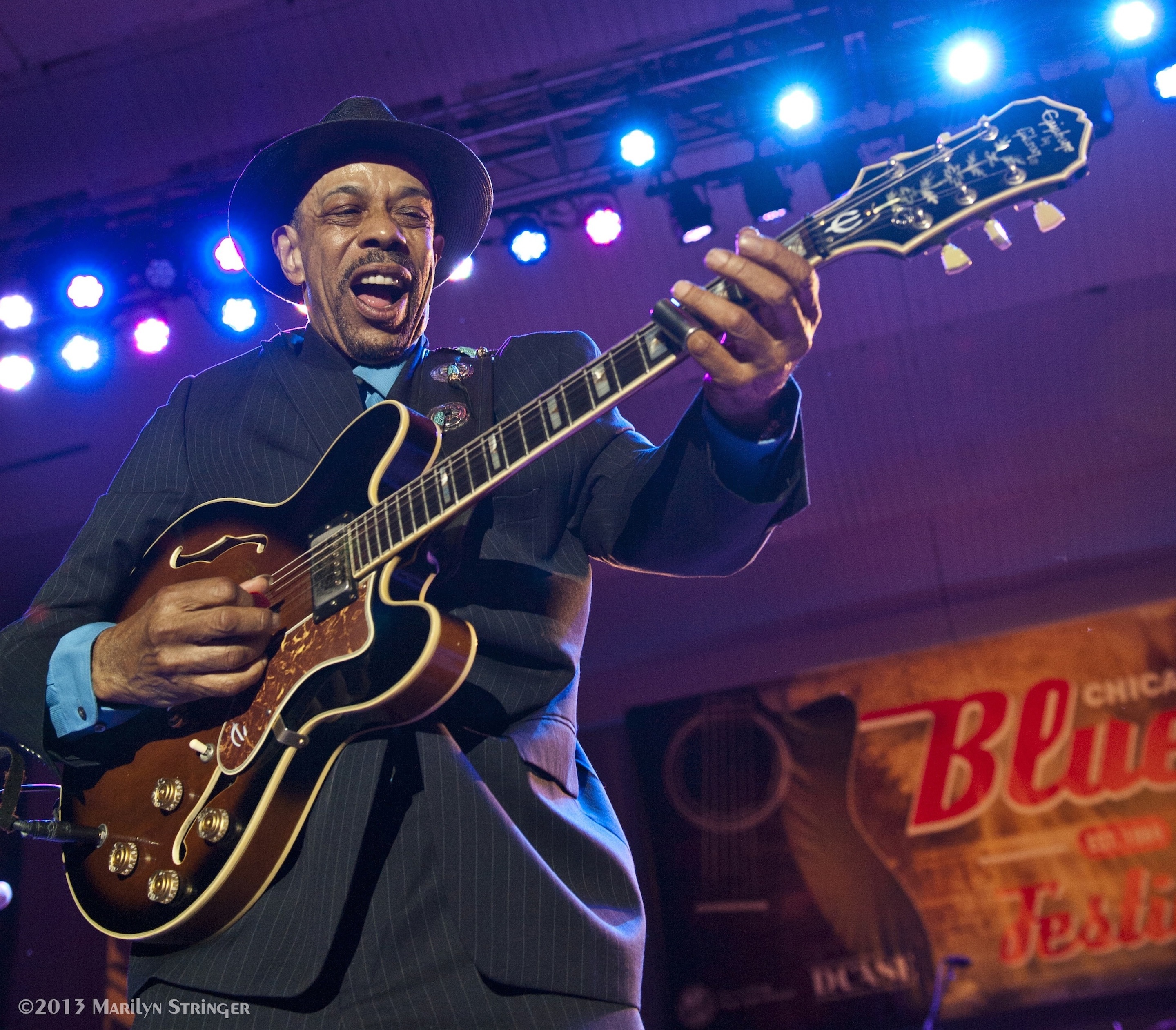 April 2, 2020 - 7:00 pm
The Beaches Museum along with the Lazzara Family Foundation presents John Primer & the Real Deal Blues Band.  As the title of his critically acclaimed Atlantic Records CD suggests, Grammy Award and Blues Music Award Nominee, John Primer is truly "The Real Deal." At 8 years old, John borrowed his first guitar and started to strum. Before that he played a homemade guitar built on the wall of the house with a broom wire, 2 nails, and 2 rocks to make it tight. With the sounds of Jimmy Reed, Muddy Waters, Little Milton, Elmore James, BB & Albert King reverberating through his Grandmother Laura Nell's tube radio, John was instantly hooked. Early inspiration came from his family steeped in spiritual, gospel, blues and R&B tradition. As a young boy John's mother knew he would be a singer, "he came out singing" she would say. John first appeared on stage at the local Baptist church, in his hometown of Camden Mississippi.
At 18, he moved to Chicago, played with several prominent groups before stepping out on his own. Now, he tours all over the U.S. and even outside the U.S.
John is a Living Legend and has been giving the Lifetime Achievement Award many times. He is a Grammy Nominated Blues Artist and is one of the last Traditional Blues Artists with original Mississippi roots. He was taught by our founding father of the Blues, the old way (some say, "the right way").
Individual Advanced Tickets: $25
Individual Day-of Tickets: $30
Chapel Concerts are held in the historic Beaches Museum Chapel. Shows start at 7:00 p.m., check in begins and refreshments are served at 6:00 p.m. Seats are first come, first serve.