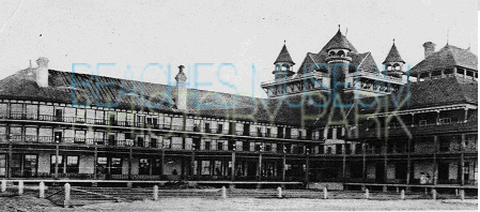 The Murray Hall Hotel
John G. Christopher built the Murray Hall Hotel in 1886 at the oceanfront in Pablo Beach where the Lifeguard Station stands today. He had high hopes of starting a tourist industry to rival that underway in Jacksonville. The hotel was a fabulous three story structure with a tower-like section of six stories in the front. It had a billiard room, bowling alley, bar, reading room, sulphur water spa, a large reception hall, over 50 fireplaces, steam heat, an elevator, and its own plant to supply the hotel's electricity. Water came from an artesian well, which provided all of Pablo Beach with water until the 1920s.
Antique furnishings, crystal chandeliers, imported lace curtains and heavy drapes were used throughout the hotel. The hotel advertised that it had a capacity for 350 guests. Guests could travel on the newly developed railway, the Jacksonville and Atlantic Railroad (1885) from South Jacksonville to the oceanfront. Unfortunately the hotel burned after only four years.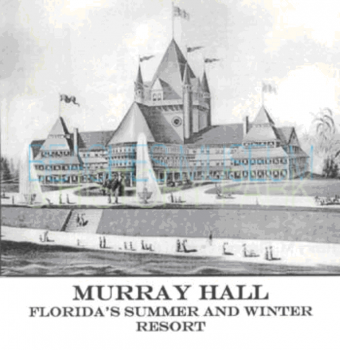 Also Read
Historic Hotels at the Beaches
Murray Hall Hotel – Jacksonville Beach, Florida