This article is an excerpt from the 2017 exhibit, Atlantic Beach: From the Continental to a Coastal Community.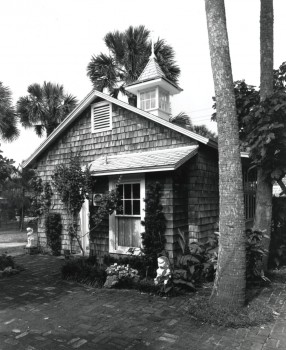 The unique and memorable buildings of Atlantic Beach have greatly contributed to the character of this community throughout its life. The Continental Hotel – a monumental structure built at a time when there were almost no other buildings around – set the tone for the future of the community. The people who shaped Atlantic Beach in its early days hoped to form a more upscale community that drew in more elite residents. From converted carriage houses to a "hobbit house," this trend has led to some of the most unique structures in the Beaches communities. The buildings mentioned below are just a few examples of the architecture found in Atlantic Beach throughout the years.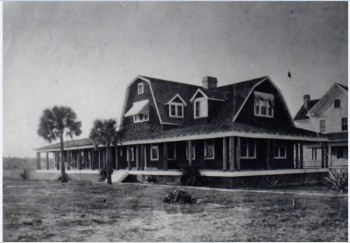 The Bull House. Built around 1902, this house represented some of the earliest construction in Atlantic
Beach. The home of several members of the Bull family over the years, it was a longtime landmark in Atlantic Beach.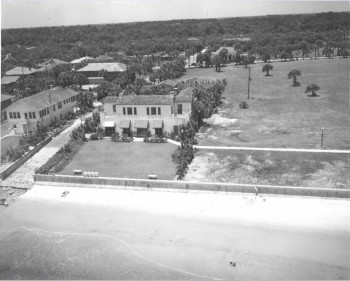 Echidna. Named after the spiny mammals of the same name from Australia, the house was built in 1937 by Hayden W. Crosby of Jacksonville. It would later become the elegant Le Chateau restaurant in the 1950s.
L'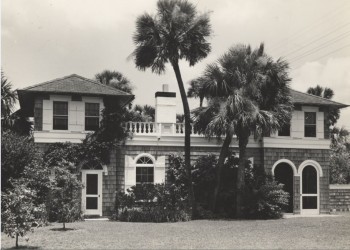 Abri. This Italian Renaissance Revival style house built around 1934 was originally owned by Broadway legend Lawrence Haynes. In his autobiography, Joyous Life of a Singe, Haynes attributes the name to a phrase used in World War I: "Vite a L'Abri," which meant "Quick to the place where we are safe – where no harm can reach us."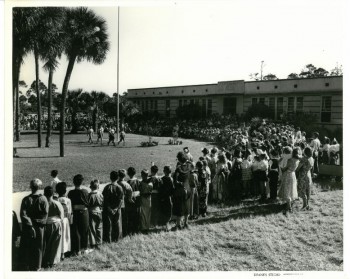 Atlantic Beach Elementary School. Built in 1939, the Atlantic Beach Elementary School has been a significant part of the community for many years. The most notable aspect of this building is its pink exterior with blue trim.
Captions for Images used in the article
1) "P-2509" – No caption
2) "840" – The Bull House
3) "3825" – Echidna
4) "1152" – L'Abri
5) "AB Students Celebrating May Day 5.9.1949" – Students Celebrating May Day at Atlantic Beach Elementary School, May 9, 1949.