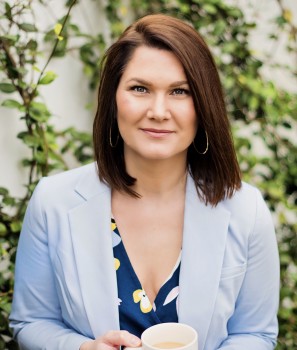 The Beaches Museum announced that Brittany Cohill has been promoted to Associate Director, effective immediately. In her new role, Cohill will oversee general educational programming, exhibits, archive and collections management, and the college/university internship program. Cohill will continue to report to Beaches Museum Executive Director Christine Hoffman.
Cohill joined the Beaches Museum as Operations Manager in December 2016. In this role, she supervised the Museum's daily operations, a volunteer staff of approximately 75 volunteers, headed the Education and Accessibility Committees, and was a member of the Museum's 2016-2017 Strategic Planning Committee. Cohill will maintain her management role in Museum operations and the volunteer program.
Cohill earned a Bachelor of Arts in History and Psychology and a Master of Arts in History from the University of North Florida. In addition to her work at the Beaches Museum, she is an Adjunct Instructor of History at Jacksonville University.
Photo Credit: Cheryl Joy Miner Photography