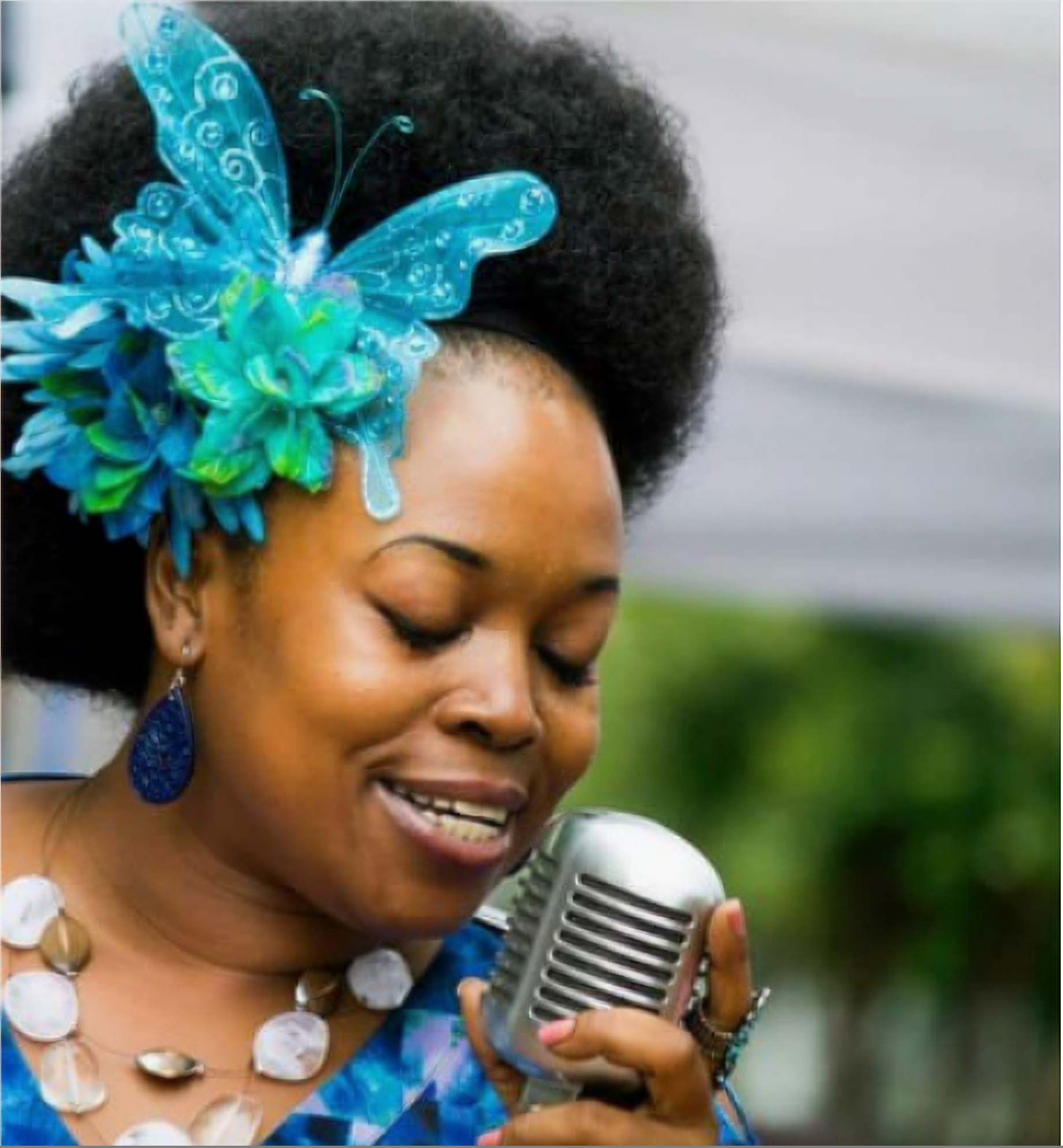 March 16, 2020 - 7:00 pm
**This event will be postponed as we respond to guidance regarding events and community gatherings. The health and safety of our volunteers, staff and guests is our top concern. Please contact Chris Hoffman, director@beachesmuseum.org with any questions**
The Beaches Museum along with the Lazzara Family Foundation presents Mama Making her return to the Chapel stage, Mama Blue and her crew have performed at festivals from Springing the Blues, Dancin' in the Streets and Porch Fest in Jacksonville, to the International Blues Challenge in Memphis, and at events and nightclubs across Northeast Florida and beyond.
Born and raised in Jacksonville, graduating from Douglas Anderson School of the Arts. She is an alumnae of Jacksonville University where she majored in vocal performance and drama after earning a scholarship. She won the Folio Weekly "Best of Jax 2018" as the Best Female Vocalist. Her music is described as a sound that "fuses the elements of Nina Simone's strength, Tina Turner's energy, Etta James' sass and Aretha's soul".
The songs that Mama Blue has written are the core of her performances. Her songs are unsparing in their self-examination, but compassionate and supportive of those around her. Mama Blue's originals are destined to reach an audience far beyond the area in which she has, until now, performed live.
Combine that original material with a selection of songs by artists who've inspired Mama Blue – ranging from soul sisters Aretha Franklin, Etta James, Alicia Keyes and Nina Simone to rock bands like Queen and The Rolling Stones – and you have a musical journey through modern American life.
With a signature flower in her hair as the finishing touch to her visual style, and a unique ability to reach people at the center of their souls, Mama Blue brings the warmth and understanding of an irresistibly genuine person to the stage.
Tickets to this concert are sold out.  To be added to the wait list please contact Chris Hoffman at director@beachesmuseum.org or call 904-241-5657 x 113.
Chapel Concerts are held in the historic Beaches Museum Chapel. Shows start at 7:00 p.m., check in begins and refreshments are served at 6:00 p.m. Seats are first come, first serve.