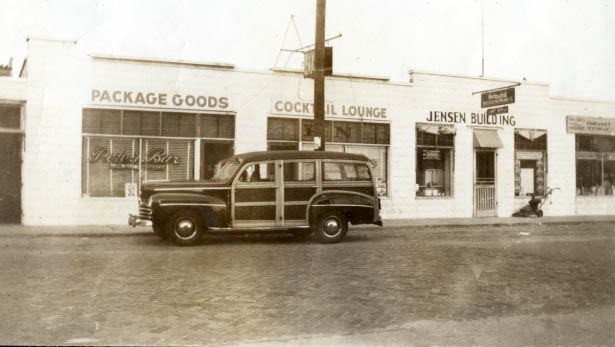 January 16, 2020 - 6:00 pm
One hundred years ago, Pete Jensen made a profitable switch from New York milkman to Neptune bar man. In a two-story structure that still stands, Jensen's store sold everything from live animals to moonshine. The store was a meeting place for locals and tourists as it was close to the beach, tourist cabins, and homes. Later, the store moved to its current location just south of the original building. Immediately following the repeal of Prohibition, Jensen applied for a liquor license and opened  Pete's Bar. It has remained an iconic staple in Neptune Beach for more than 85 years.  To say it has an interesting history is an understatement. Come learn all about it from Pete Jensen's descendants who continue his legacy into the present day!
This event is free for Museum members with a suggested $5 donation for non-members. Beverages will be available for purchase through Pete's Bar but please note it is a cash-only establishment. For more information, please visit the Beaches Museum website, www.beachesmuseum.org, or call 904-241-5657.
The 2020 Boardwalk Talk Lecture Series is generously supported by Fleet Landing Retirement Community.