Beaches Museum Unveils New Logo
The Beaches Museum will be wr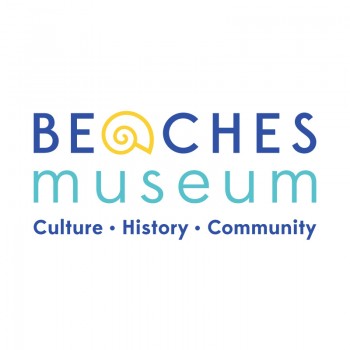 apping up its 40th year by rolling out a new name and logo. Started in 1978 as the Beaches Area Historical Society, the organization has been a staple in the community with the mission "to preserve and share the distinct history and culture of the Beaches area".
Over the years, the name of the organization has caused some confusion."We have been called every combination you can think of-Beaches Historical Museum, Jacksonville Beach Historical Society, Beaches Museum & Historical Society..the list goes on!" says Chris Hoffman, Executive Director of the Beaches Museum. "Technically, we are the Beaches Museum & History Park, operated by the Beaches Area Historical Society, so it's no surprise that no one can keep it straight!"
After a year-long strategic planning process, the identity of the organization rose to the top as a major strategic issue. From there, the Board of Directors engaged Wingard, a Jacksonville-based marketing and advertising firm, for the re-branding project. Interviews with key stake holders and focus group meetings guided the process that resulted in the new name and logo.
Going forward, the organization will be known as the Beaches Museum with a new logo and tag line that were selected by the Board."The logo is modern, fun, and really captured what we were going for" says Hoffman. "The shell as the 'a' works on so many levels-it's a shell, it's an @, some people see a wave, and the fact that it is yellow ties so nicely back to the Flagler yellow as seen all across our campus".
It will take several months to roll-out the new branding but the community can expect to see new signage, website, letterhead, etc. Future plans include merchandise in the Museum's gift shop.