"To Plan a Future for Our Past"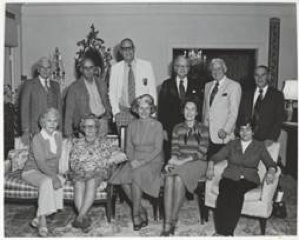 By: Alex Morales, Summer Intern
In the late 1970s, the City of Jacksonville Beach moved forward with plans to further urbanize the area. With urbanization efforts in full swing, Jacksonville Beach resident, Mrs. Jean McCormick, became concerned for the lack of historical preservation efforts and available information regarding her hometown's past. On February 22, 1978, Mrs. McCormick and her Husband, J. T. McCormick invited a group of friends over to their house for cherry pie to celebrate President George Washington's birthday.
She discussed the need to increase community awareness, preservation efforts to protect significant structures and landmarks and, most of all, to celebrate the rich history of the Beaches. With that, the friends formed the Beaches Area Historical Society. Their mission became "to plan a future for our past." With that mission in mind the group set out to create a comprehensive history by designating Mayport, Atlantic Beach, Neptune Beach, Jacksonville Beach, Ponte Vedra Beach, and Palm Valley, Florida as the Beaches Area.
Gathering local support and funding became a forefront issue. The Society spread their mission through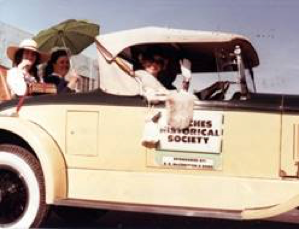 word of mouth, letters amongst friends, running newspaper articles, as well as networking with other historical preservation groups and city council members. Likewise, the Society became heavily involved in local community activities. The April Opening of the Beaches parade signaled an early turning point for the Society. With a massive community turnout, an unexpected explosion of a nearby buggy during the parade ignited community awareness of the Society. Mr. Charles Cook Howell, Jr. wrote in a small note to Mrs. McCormick stating, "a true Champion has started the society off with a bang! This certainly argues well for the future."
In the following months, the Society saw a jump in membership and elected their first Officers and Board Members. In July, they created an official logo and drafted their first newsletter to mail members in the community. By October, the Society organized their first historical exhibits. Not having a facility or museum did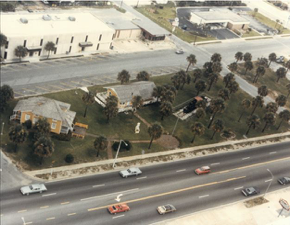 not stop them from putting one together. They utilized two small spaces in the Ocean State Bank and Beaches Guaranty Bank to display two exhibits "full of Memorabilia" that even included a 100,000 year old mammoth tooth.
It was not until March 1, 1979 that the Society became a registered nonprofit organization. With an official title in hand, they arranged quarterly talks for members and invited the extended Beaches community to listen to lectures on local history. In May, Jacksonville Beach City Council approved the Society's petition for a flat-ironed shaped property located between Beach Blvd and Pablo Ave to establish a historical park. They
appropriately named it Pablo Historical Park after Jacksonville Beach's previous name. The park eventually became home to five "at risk" structures, items, memorials, and markers representing and celebrating the bygone era of the Beaches Area. However, the addition of the Beaches Museum and History Center in 2006 ushered a new phase of the Society's role in the community.
After forty years, the Beaches Area Historical Society continues to be a staple of the Beaches Area community. Despite the passing of time and a changing landscape, the spirit of the Society continues to endure with its new mission: "to preserve and share the distinct history and culture of the Beaches area."