Orpah Jackson: Community Builder
This article was written for the February and March 2018 Spotlight Exhibit on Orpah Jackson created by Spring 2018 Beaches Museum interns, Dylan Franke and Nick Iorio.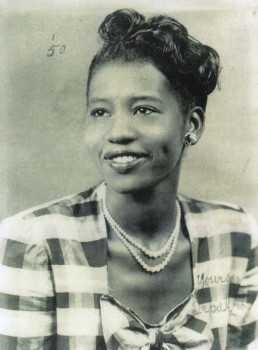 Orpah Jackson was, and continues to be, an important member of the Beaches community; working as a teacher for 55 years and actively participating in community projects. Born on June 15th, 1920 in Lumpkin, Georgia, her family later moved to a small neighborhood in East Mayport, Florida when she was 6 years old. This move was influenced by her mother's desire to provide a better education for Orpah and her brother.
Attending school as an African American was difficult. After sixth grade, Orpah had to find methods of travelling into Jacksonville to attend Junior High School. In 1940, Orpah graduated from Stanton High School and five years later from Cornell University. She then moved to Melbourne, Florida where she began her first teaching job.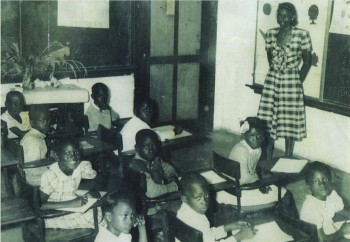 In 1946 she moved back to Duval County and began a job as teacher and principal of 19 African American students in Mayport Village. When that school was closed in 1948, she began teaching 2nd grade at School #144 in Jacksonville Beach. Here, Orpah taught a wide range of subjects to her 2nd graders including reading, math, music, and physical education for 20 years.
Upon integration, Orpah transferred to Seabreeze Elementary, where she taught for 10 years. Including her years working as a substitute teacher at Neptune Beach Elementary and Atlantic Beach Elementary, Orpah taught until 2000.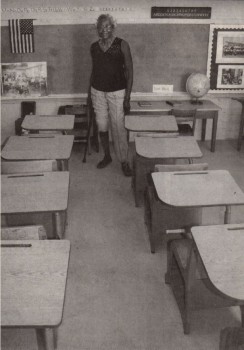 Orpah was involved with many projects including the coordination of the integrated Vacation Bible School for the local churches, working with Meals on Wheels as a member of Church Women United, providing assistance to the neighborhood through the Donner Community Development Corporation, and serving as the first African American woman in Atlantic Beach to work on the voting Precinct. She currently serves as a member and Treasurer on the Board of the Rhoda L. Martin Cultural Heritage Center, which works to preserve the history of School #144 where her old classroom is on display.
A special exhibit spotlighting Orpah and her many accomplishments can be found in the lobby of the Beaches Museum through March, 2018.