A New Mission, Vision, and Values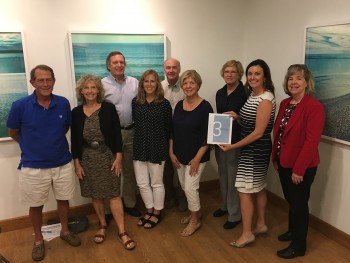 The Beaches Museum & History Park's Board of Directors started its 2017-2018 year strong with the presentation of its new Strategic Plan.  The 10-month process was supported by the Community Foundation and was facilitated by Jana Ertrachter, the Ertrachter Group, who brought years of experience guiding organizations through the Strategic Planning Process.
A 12-member team comprised of board members, staff, volunteers and community members met monthly to gather and share information, derive key strategic issues and to assemble the roadmap for the Museum's next three years.
Among other things, the group proposed new mission, vision and values statements that were unanimously adopted by the board at their October 10 meeting.  The new mission statement of the Museum is "To preserve and share the distinct history and culture of the Beaches area".
In addition to presenting the Strategic Plan, the new officers and two new members were announced.  2017-2018 officers will be:  President-Jack Schmidt, Vice President-Linda Lanier, Treasurer-Randy Hayes and Secretary-Bill Carter.  The board welcomed Chris Pilinko and Claudia Estes.
"We have a busy year of interesting programming, engaging special events and even more initiatives to share the fascinating history of our community" says Jack Schmidt, Board President.  "Having the right board, volunteers and staff in place are key to making all of our endeavors a success and we look forward to a great year".
Please visit Our Mission page to learn more about the Beaches Museum's Vision, Values, and to review a complete copy of the Strategic Plan.
Admission to the Beaches Museum is free and information about programs and events can be found by calling 904-241-5657.