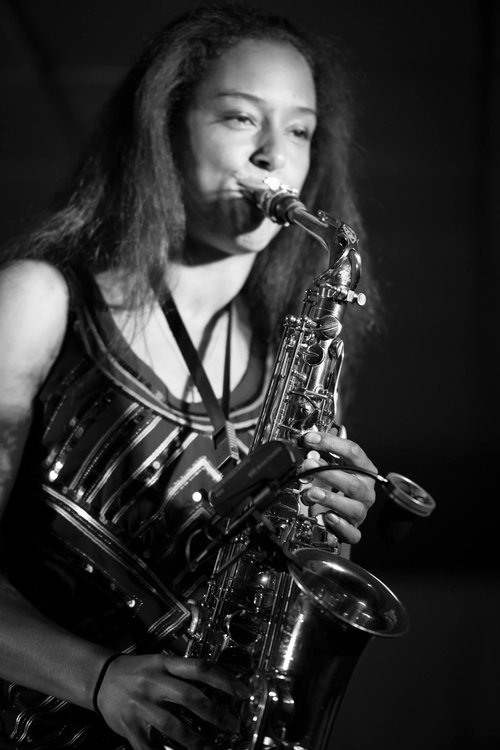 December 10, 2019 - 7:00 pm
The Beaches Museum Chapel
The Beaches Museum along with the Lazzara Family Foundation presents Vanessa Collier who is proclaimed by Michelle Wilson stating "With such a dearth of credible female blues artists on today's music scene, it is refreshing to hear the latest release from Vanessa Collier… The award-winning, soulful songstress offers the whole package on her sophomore album – top-notch songwriting and sultry, R&B-soaked vocals that are complemented by her sizzling saxophone. The rich, smoky nuances of her voice will win over any music lover, and her multi-instrumental background only adds to her appeal."
Vanessa Collier was named as one of the nominees for the Blues Music Award "Contemporary Blues Female Artist of the Year" and "Instrumental – Horn Player of the Year" in 2018.
She has been described as "a fresh face on the American blues scene, and in addition to her soulful vocals she brings a mighty sax to the table…Vanessa is an important part of the future of blues, and it would be cool to support her journey." by Rex Bartholomew from Blues Blast Magazine.
THIS EVENT IS SOLD OUT!  TO BE ADDED TO THE WAITLIST, PLEASE EMAIL CHRIS AT DIRECTOR@BEACHESMUSEUM.ORG
Chapel Concerts are held in the historic Beaches Museum Chapel. Shows start at 7:00 p.m., check in begins and refreshments are served at 6:00 p.m. Seats are first come, first serve.