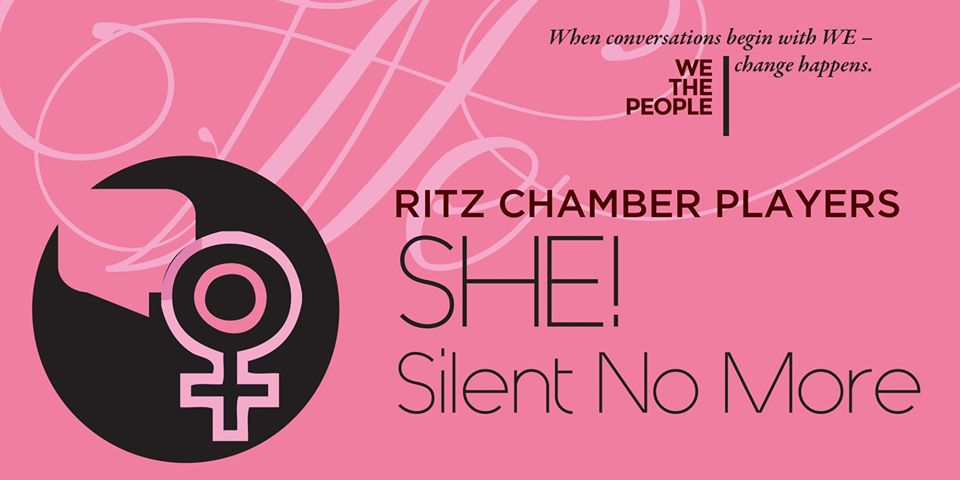 March 18, 2020 - 7:00 pm
**This event will be postponed as we respond to guidance regarding events and community gatherings. The health and safety of our volunteers, staff and guests is our top concern. Please contact Chris Hoffman, director@beachesmuseum.org with any questions**
The Beaches Museum with The Ritz Chamber Players present "She! Is Silent No More."
The Ritz Chamber Players performance celebrating Women's History Month shines a light on the constant struggle, both past and present, of women fighting for an equal voice in music. Classical music was predominantly created during a period in history when women did not have many rights or freedoms. During this time, it was generally seen as unorthodox for a woman to compose. "She! Is Silent No More" is a performance showing the incredible contributions of notable and ordinary women, and women of color, who overcame those obstacles and created classical music.
This event is free to Beaches Museum members with a suggested $5 donation for non-members.
This event will be held in the historic Beaches Museum Chapel. The show starts at 7:00 p.m., check in begins and refreshments are served at 6:00 p.m. Seats are first come, first serve. For more information, visit the website at www.beachesmuseum.org or call 904- 241-5657.