The Beaches Museum Chapel
Non-Denominational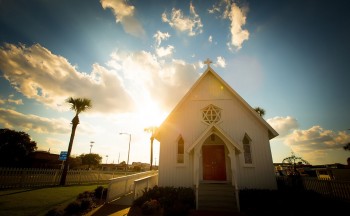 The historic Beaches Museum Chapel is the perfect intimate setting for a romantic wedding. The antique bell in the white bell tower of the little chapel on Beach Boulevard will ring for you on your special day.
Also known as St. Paul's By The Sea and Beaches Chapel, the Beaches Museum Chapel has a rich history in the Beach community dating back to 1887. Amazing memories of your wedding day will be yours to treasure as you and your loved one become part of that history. The Chapel will enchant wedding party and wedding guests alike allowing all to share in your special ceremony.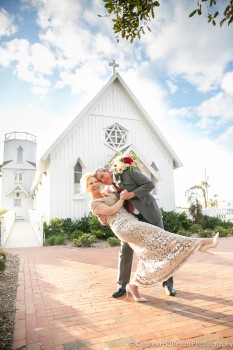 Hold your ceremony in the Chapel and enjoy a reception in the stylish Beaches Museum located just three blocks from the ocean. The History Park is an ideal location for unique and beautiful photographs.
Prices are based on the amount of time reserved; wedding ceremonies typically reserve 5 or 6 hours (rehearsal time included).
The Chapel can comfortably seat 130 guests. The space size is 77 x 22 feet overall with pews in fixed positions. The Chapel is 100% air conditioned; controlled for both humidity and temperature.
Ask for a tour of the Chapel and the History Park today, our staff would love to show you around.
Prices available upon request; please call the Special Events Coordinator Monica D. Bernhardt to schedule an appointment at 904-241-5657 x115 or BeachesMuseumWeddings@gmail.com.
The Beaches Museum is proud to be a Premier Bride Premier Vendor.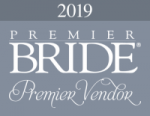 Find the Beaches Museum on WeddingWire!