Dreams into Art: The Paintings of Susanne Schuenke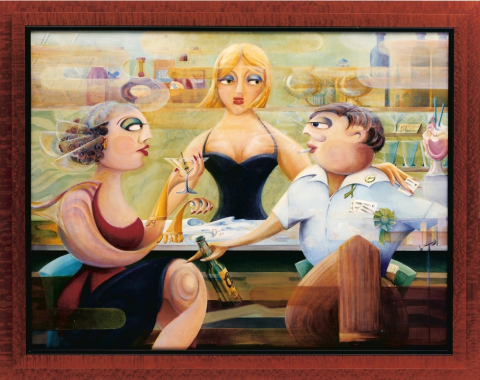 Begins:
Thursday 05-22-2014
The exhibition is showcasing 20 oil paintings by the artist. Born in Germany, Susanne Schuenke lives in Ponte Vedra Beach. Her art exudes a strong European flavor hovering between magic and reality. Her artistry and technical command of the medium is beyond dispute. Ms. Schuenke has exhibited widely both in the U.S. and in European countries.
A large commissioned painting by Susanne Schuenke is on permanent display in the Mayo Clinic in Jacksonville.
Susanne's art arrived at the Museum on Thursday May 15th in the afternoon. Following are the activities related to the exhibit.
The artist presented a lecture about the relationship between art and psychoanalysis on June 19th in the Beaches Museum Chapel. The psychiatrist Naum Itkin, M.D., Ph.D., co-presented that lecture. – free to members – others $5.00
Saturday June 28 – Gallery Tour with the artist – 11:00 

A.M.

– free to all
381 Beach Boulevard
Jacksonville Beach, FL 32250-5240