September 21, 2018 - 6:30 pm
Thank you to everyone who supported this event!  $151,000 was raised to support the Museum's mission "to preserve and share the distinct history and culture of the beaches area."
Thank you Deanne & Gus Dunlop for photographing Beach Legends!  Please take a look at the photos from the event:
Recognizing that tomorrow's hist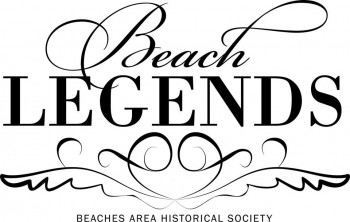 ory is being made today, the Beaches Area Historical Society has announced the extraordinary individuals selected to be recognized at its fifth Beach Legends event, Friday, September 21 at the TPC Sawgrass clubhouse. The highlight of the evening will be an awards presentation honoring these well-known members of the community, who have made and are making significant contributions to the on-going history of the Beaches.
Beach Legends for 2018 are:
Hon. Elaine Brown AND Hon. Richard Brown – Elaine and Dick Brown are well known in our community as long-term Neptune Beach residents, local business leaders and dynamic volunteers. As individuals and as a couple, they share a one-of-a-kind history of community leadership. In addition to numerous nonprofit and civic organizations, both have served multiple terms on Jacksonville's City Council. Elaine and Dick have also both been members of Neptune Beach City Commission, and each has been elected Mayor of Neptune Beach.
Sam Veal – Sam Veal was born and raised in our beach community and as an adult, his work has brought a wealth of cultural richness to our lives. Sam searches out and nurtures local musical talent — booking new artists, old favorites and nationally known stars for local venues. He founded the annual Sea Walk Music Fest, the Salt Life Music Fest, the Great Atlantic Music Fest and he's put Jacksonville Beach on the musical map with Springing the Blues.
James Roosevelt Stockton, Jr. – Jimmy Stockton traces his family's Jacksonville roots to the 1860's. Stockton leadership in banking, publishing and the development of Ponte Vedra Beach and the historic Inn & Club is legend. Jimmy has enjoyed a successful 50 year career in real estate, but he sees the world as much more than a land development opportunity. As a modern day adventurer, he has enjoyed a life of African safaris, hiking, horseback riding, sailing, hunting, fishing, camping and exploring the world with family and friends.
Event Details:
The evening includes a cocktail hour with an open bar, auctions, and a sit-down dinner with wine. Live and silent auctions promise vacation getaways, dining and golf specials as well as prizes to bid on donated by generous Beaches merchants. The price of admission is $150 and sponsorship opportunities are available. This year's event will be presented by Walter Dickinson & Helen Coppedge.
2018 Legends Sponsorship Package
Proceeds from Beach Legends will cover approximately one third of the budget for educational programs and operational needs of the Beaches Museum & History Park.
Thank you to our event sponsors!
Presenting Sponsor
Walter Dickinson & Helen Coppedge
Landmark Sponsor 
Edward L. Baker
Bob Davis
Maxwell & Edna Dickinson                                                
Bill & Holly Hillegass
Jack & Lori Schmidt                                                            
Preservation Sponsors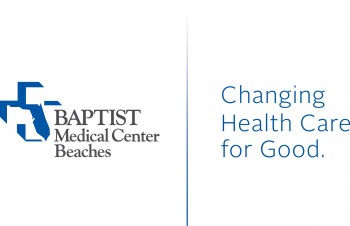 Joe & Renate Hixon
Jerry & Susan Miller 
Rob & E.J. Taylor      
Monument Sponsors
Bob & Monica Jacoby
Don Kohla    
Harriet LeMaster & Family
Icon Sponsors
The Board of Directors of the Beaches Museum & History Park
Clare Berry, Berry & Co. Real Estate                               
Rev. Jim & Tay Cooper
Bill & Mary Wayne Dixon    
Tom & Jean Dodson
Joe & Jennifer Duke
Lee Sheftall Elmore-REALTOR, BHHS-FNR         
Paul & Victoria Ferber                                            
Marilyn & Jim Hoener
Jacksonville Orthopaedic Institute–Beaches Division 
Jean H. & J.T. McCormick Family                   
Ponte Vedra Title, LLC                    
Lynn Seay
Sawgrass Asset Management
Swindell, Bohn, Durden & Phillips, PL                   
Bob & Suzanne Taylor
Ullmann Brown Wealth Advisors
Chris & Cindy Ware
Frank & Mary Watson
Hastings & Jacqueline Williams              
Media Sponsor
The Beaches Leader and Ponte Vedra Leader
Patron Sponsors
Bill & Sally Barnett
Don & LaVonne Blackburn
Barksdale & Mary Collins 
Sawgrass Country Club                 
In-Kind Sponsors
Deanne Dunlop Photography
Chao Framing
MorganMackenzie Designed Communications
Sight & Sound Productions
Pam Almand, The Captain's Voice
The Beaches Area Historical Society is a non-profit organization founded in 1978 to archive and chronicle the history and heritage of the Beaches communities of Mayport, Neptune Beach, Atlantic Beach, Jacksonville Beach, Ponte Vedra and Palm Valley. The museum building, which opened in 2006, and History Park occupy Pablo Historical Park, a three-block campus at 381 Beach Boulevard, Jacksonville Beach. For information contact Museum Director Chris Hoffman at (904) 241-5657, ext. 113 or director@beachesmuseum.org.