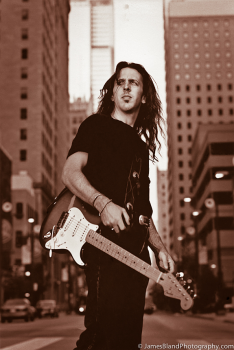 The Beaches Museum announces Jim Suhler and Monkey Beat will play in the Beaches Museum Chapel on Monday, February 9th, 2015 at 7:00 P.M. as part of the ongoing Concert Series. Tickets are $20 in advance and $25 on the day of the show.
Keep in mind there is only 120 seats available, so you have less than two weeks to see if this sells out like the others.
Need to check out Jim's sound? "Bones in your Closet," "Ain't Comin' Home Tonight," and "Devils Hand" will remind you of that Texas guitar sound.
There's a bit of S.R.V. left in Texas after all.
Share an image on Facebook, send this to a friend, but whatever you do, don't forget what is at risk. Do you want to hear about it or do you want to be there?
About Jim Suhler
Jim Suhler is an American Texas Blues guitarist playing professionally since the 1980s, and has performed with a variety of Blues legends that include George Thorogood, Johnny Winter, AC/DC, Buddy Whittington, Billy F. Gibbons, Joe Bonamassa, Elvin Bishop, and Buddy Guy along with many other notable musicians.
Growing up around Dallas, Texas, Jim had lots of opportunities to see many great guitar performances, including the likes of Anson Funderburgh, Stevie Ray Vaughan, Jimmie Vaughan, Bugs Henderson, and Rocky Hill. These early inspirations has helped produce an outstanding blues guitarist.
Jim plays with his band Monkey Beat. Since 1999, Jim has also been the lead guitarist for George Thorogood and the Destroyers, appearing on every release since then. We are lucky to have Jim Suhler stop by to play for us at the Beaches Museum Chapel.
Ticket Details
Scheduled for Monday, February 9, from 7:00 P.M. to 9:00 P.M.
Tickets for the event are available at www.BeachesMuseum.org/tickets. Concert at 7 P.M.
For information about the event, please visit BeachesMuseum.org or call 904-241-5657.
Join us for a night of wonderful and unique music and the most inviting and intimate atmosphere in Jacksonville, the Beaches Museum Chapel.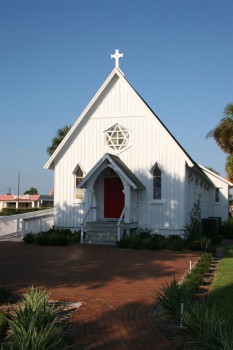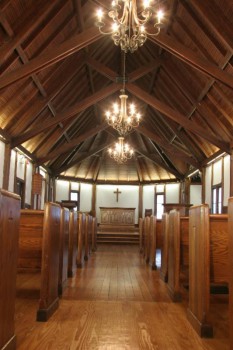 About The Beaches Museum & History Park
Beaches Museum & History Park is operated by the Beaches Area Historical Society at Pablo Historical Park, Jacksonville Beach, Florida.
The mission of the Beaches Area Historical Society is to nurture civic pride for the distinct history of the Beaches, while providing education, information and entertainment for those who live, work and vacation in our communities.
The Beaches Museum & History Park is located at 381 Beach Boulevard in Jacksonville Beach. To Learn more about the Beaches Museum & History Park, please visit our website at www.BeachesMuseum.org
Contact:

Beaches Museum & History Park
381 Beach Blvd.
Jacksonville Beach, FL. 32250
904.241.5657 BeachesMuseum@gmail.com
This mailing is partially funded by the Cultural Council of Greater Jacksonville.
Beaches Museum & History Park is operated by the Beaches Area Historical Society, Inc., a 501(c)(3) Corporation Registration # CH1597. Your donation is tax deductible to the full extent allowed by law. A copy of the official registration and financial information may be obtained from the Division of Consumer Services by calling toll-free (800-435-7352) within the State of Florida. Registration does not imply endorsement, approval, or recommendation by the State.
The Beaches Museum & History Park
|
381 Beach Boulevard
|
Jacksonville Beach
|
FL
|
32250